Best Shopify Development Company in Mumbai.
We offer custom Shopify solutions in Mumbai that are reasonably priced and on par with the requirements of small and large online stores.
You can hire Shopify developers in Mumbai from Save As Web as an extended workforce for your business. You can also hire expert Shopify developers on a project basis as well as on an hourly basis.
Want to know more about shopify developers that can help put your business?
What Happens Next

Our experts will call you back and get in touch with you for all your quires. You are then free to choose how to move forward.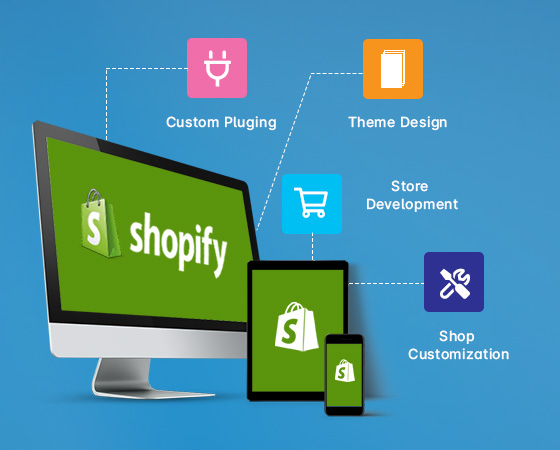 USPs of our Shopify-based development solutions
We offer comprehensive Shopify development services in Mumbai that consists of brainstorming sessions where we would come up with business ideas suitable for your brand.


We will design and develop custom Shopify-based solutions, test them and deploy them.


You will also be getting best-in-class maintenance and support services for the Shopify-based solutions you got from us and that too at no extra cost.


The quality assurance policy we follow here at Save As Web is strict and on par with international business standards.


Why choose Shopify for your e-Store?
Shopify is known to offer flexible functions
Shopify supports DRM watermarking as well as email marketing. Hence, Shopify developers can help entrepreneurs who need multiple extensions in their e-store in a bid to make the same superior to its rivals. Shopify also offers 100+ aesthetically pleasing e-store templates that can add a sense of panache to generic-looking e-stores.
It is the perfect way to make your e-store mobile commerce compatible
It is best to remember that more than half of e-store purchases are made over mobile devices like iPads and smartphones. Hence, if you are the owner of an e-store that wants to increase the sales, conversions but reduce cart abandonment rates then you need to adopt Shopify. With the help of our Shopify developers in Mumbai, your e-store will be offering seamless checkouts, quick loading screens and efficient UIs ideal for mobile devices.
You would not need to spend money on hosting or maintenance!
Entrepreneurs running e-commerce companies needed to adopt Shopify yesterday as it makes running an e-store a cost-effective affair. How?
Well, Shopify based e-stores can be run without worrying too much about hosting and maintenance charges. Shopify is a SaaS platform that offers scalability factors as no other platform can.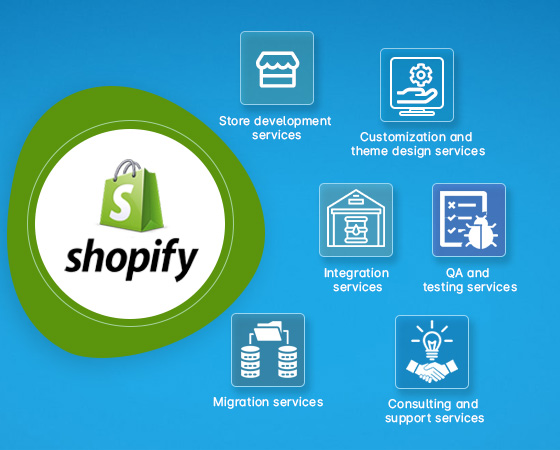 Types of Shopify-based solutions we offer
We are one of the best Shopify development companies in Mumbai and our range of Shopify-based services are as follows –
Shopify mobile store development services


Shopify customization and theme design services


Shopify integration services


Shopify QA and testing services


Shopify migration services


Shopify consulting and support services


Who do we serve?
We serve the Shopify-based business expansion and development needs of clients here in Mumbai who are the owners of –
E-commerce companies


Publishing houses


Online marketing agencies


Entertainment agencies


Healthcare institutions


Tourism agencies and more.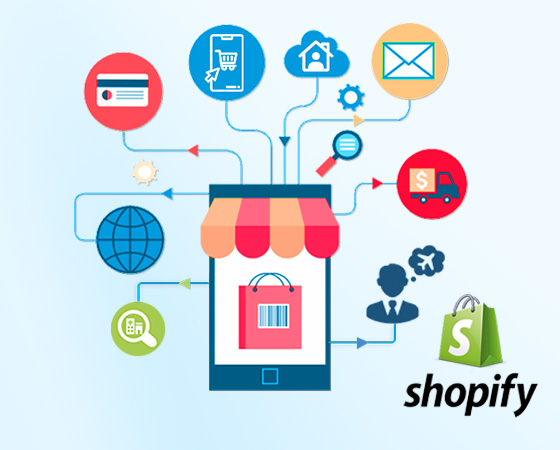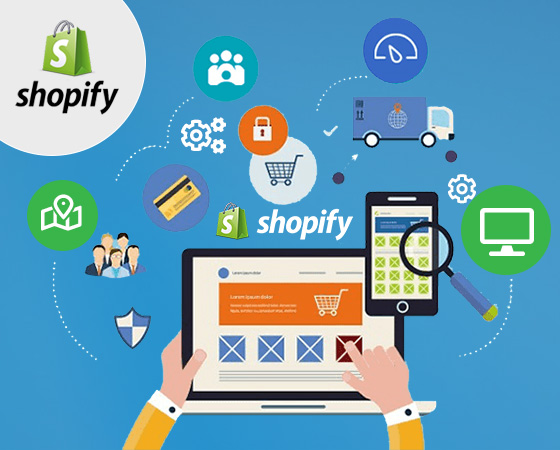 Why us?
Our Shopify developers in Mumbai are proficient in the creation of robust APIs that can be seamlessly integrated with –
We have the skills needed to integrate payment gateways like Apple Pay and PayPal using Shopify to your e-store. Our dedicated team of skilled and experienced Shopify developers in Mumbai are also proficient in integrating Shopify with prominent apps like –
eCommHub


Ordoro and


Inventory Source thus ensuring entrepreneurs can run their e-stores easily.


We handpick Shopify developers who have at least 5 years' worth of experience in the sector. We offer our clients scalable tariffs and detailed no-obligation quotes. Our turnaround time is minimal. We always complete projects within the set budget.
We will assign a dedicated project manager for projects assigned to us. This allows us to establish a clear line of communication between our clients and the team working on their projects.
Furthermore, as a leading Shopify development company in Mumbai, we will make sure that you are always in the loop by instructing our project manager to keep you apprised of the progress made in the project.

Save as Web
Save as Web
info@saveasweb.com
308,3rd Floor, Crescent Business Park, Behind Sakinaka Telephone Exchange, Samhita Industrial Estate, Andheri Kurla Road, Andheri (East)
Mumbai
,
Maharashtra
,
400072
India
9769061842
Website Development Services
This hCard created with the hCard creator.