Best Angular Development Company in Mumbai.
Angular is primarily a development platform and a framework that supports building one-page web applications by using both TypeScript and HTML.
Entrepreneurs in Mumbai looking for Angular ecommerce developers can contact us and hire Angular developers from us on a project as well as on an hourly basis model.
In case your e-store is facing issues like cart abandonment, payment processing failures and failed checkouts then they all can be sorted by using our Angular development solutions in Mumbai.
Want to know more about angular developers mumbai that can help your business?
What Happens Next

Our experts will call you back and get in touch with you for all your quires. You are then free to choose how to move forward.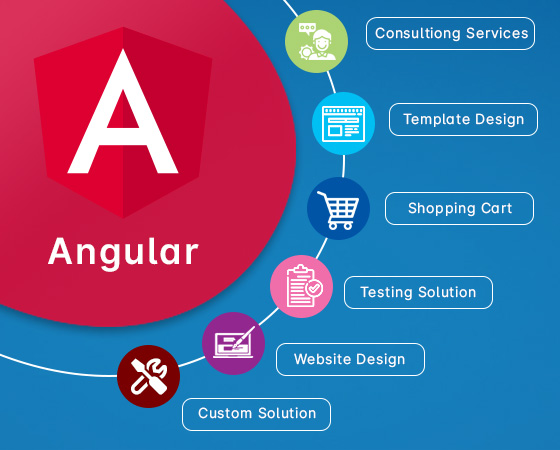 USPs of our Angular-based development solutions
With our custom Angular development solutions in Mumbai, we can help entrepreneurs in Mumbai to increase the profitability factor of their business ventures by more than fifty per cent.


We have the best Angular developers in Mumbai under our payroll.


We will establish a clear line of communication between you and the team assigned to your project so that you can track the progress in real-time.


Why Choose Angular For Your Business?
Developers have access to CLI or Command-line Interface
CLI is the ideal tool available in Angular that allows developers in Mumbai to develop, test and deploy apps with utmost ease. Furthermore, CLI requires minimal commands from developers and this boosts development turnaround time by many folds.
Angular has a component-based Architecture
The component-based architecture of Angular allows Angular developers in Mumbai to re-integrate, decouple and split mobile as well as web apps into smaller and manageable components.
These components can then be used as pieces of an already known puzzle to create custom, easy-to-maintain and glitch-free apps.
Angular is known for keeping consistency in code
App development projects often suffer from failed deadlines and budgets no thanks to inconsistent coding.
Angular developers in Mumbai under the payroll of Save As Web are trained to make the best use of the component-based architecture available in Angular to keep coding consistent and at the same time improve -
Cohesion optimization and


Code readability – thus ensuring the project is developed in a seamless manner.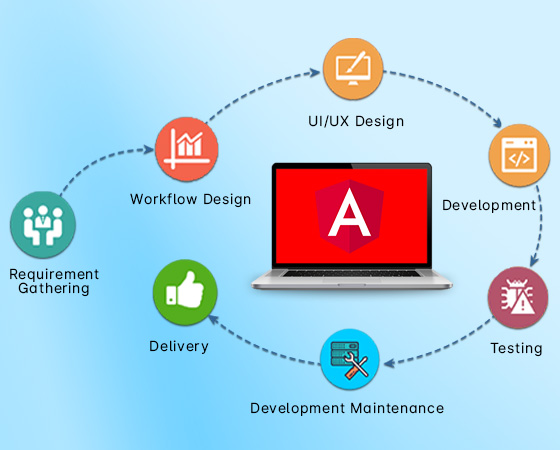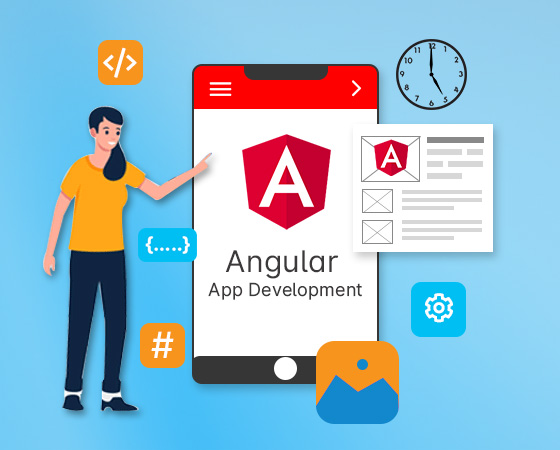 Types of Angular-Based Solutions We Offer
We are one of the leading Angular app development service providers in Mumbai. We can offer custom Angular-based solutions to enterprises of all sizes and ages.
Our Angular-based services in Mumbai consists of -
Angular App Development Services


Angular API Development Services


Angular-Based Real-Time App Development Services


Angular Migration Services


Angular Consulting Services


Who Do We Serve?
We have been associated with the IT sector for a while. We have the means, the resources, the skills and the experience needed to offer Mumbai-based businesses reliable, affordable and cutting-edge custom Angular app development services.
Our custom Angular solutions in Mumbai are ideal for –
E-commerce companies


Publishing houses


Transport companies


E-learning institutions


Logistics agencies


Companies associated with the automotive sector


Online marketing agencies


Tech companies


ISVs (Independent Software Vendors)


Entertainment agencies


Healthcare institutions


Financial institutions


Tourism agencies and more.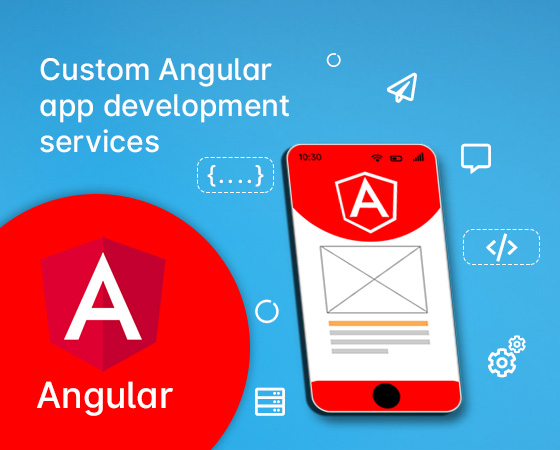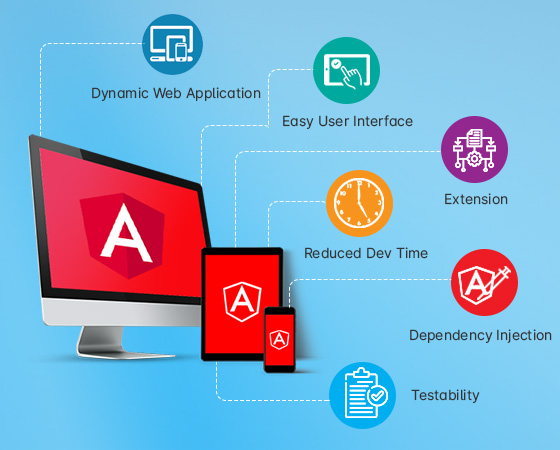 Why us?
We are one among the very few Angular development companies in Mumbai that assigns a success manager to the Angular development projects we handle. The role of a success manager is simple – they will coordinate with the Angular developers and experts associated with your project and you so that a solution is formulated for snags in the project assigned to us, if and when the need arises.
We hire the best Angular developers in Mumbai who have at least 5 years' worth of experience under their proverbial belts. This ensures that the projects you assign to us will be on par with international standards and the unique requirements of your business.
We will never miss a deadline or exceed the agreed budget for your Angular development project.
The projects will be supervised by a dedicated project coordinator who will also act as the sole point of contact between you and the team of Angular developers in Mumbai working on your Angular development project.

Save as Web
Save as Web
info@saveasweb.com
308,3rd Floor, Crescent Business Park, Behind Sakinaka Telephone Exchange, Samhita Industrial Estate, Andheri Kurla Road, Andheri (East)
Mumbai
,
Maharashtra
,
400072
India
9769061842
Website Development Services
This hCard created with the hCard creator.