Best iOS Development Company in Mumbai.
Need to hire iOS app developers in Mumbai who can help out with your iOS development project?
We can help.
We have the best team of iOS developers in Mumbai with the experience and skills needed to deliver quality assured iOS apps.
Want to know more about iOS developers mumbai that can help your business?
What Happens Next

Our experts will call you back and get in touch with you for all your quires. You are then free to choose how to move forward.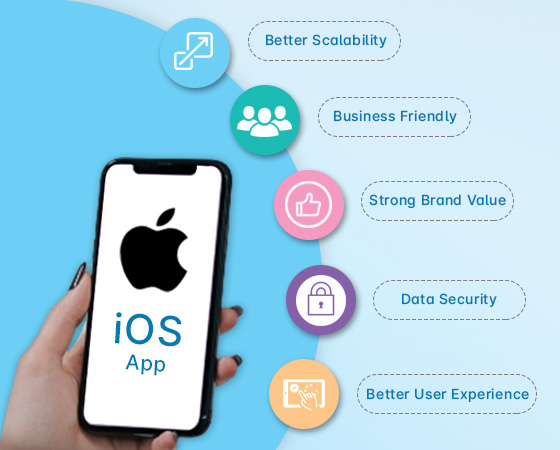 USPs of our iOS-based development solutions
With our on-demand iOS developers in Mumbai by their side, independent software vendors and iOS app development companies as well as entrepreneurs can witness an increase in their ROIs by more than 50 per cent!


We will assign a dedicated iOS app development project manager to manage the team of iOS developers we have assigned for your project.


You will always be apprised of the progress our iOS app developers have made in your project, in real-time.


As soon as we are hired by you, our team of developers specializing in offering custom iOS solutions in Mumbai will start working on the same within a single business day!


Unlike our rivals, we have a dedicated team always on the other side of this screen with whom you can talk about your project, your preferences and related terms.


Why choose iOS for all your development projects?
iOS is known as a robust platform that offers unmatched security and unparalleled quality control standards. This ensures that the apps developed for iOS platform are secure and safe. Furthermore, users feel safe using iOS apps. This is why it is the perfect platform for CEOs and entrepreneurs who have plans to make a dent in the corporate world with their ventures!


iOS app development projects never include the addition of third-party plugins with questionable reputations. This allows businesses to improve their productivity by many factors. Furthermore, iOS apps also allow a CEO or an entrepreneur to tap into the niche market segments and enjoy high ROIs.


As per the opinion of revered iOS app developers in Mumbai, iOS apps have UX factors and UIs that are intuitive and easy to use. These two factors make iOS apps popular among users as every click, swipe and scroll offers an engaging experience.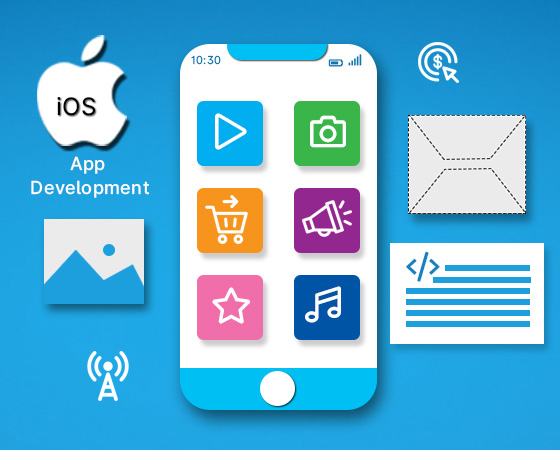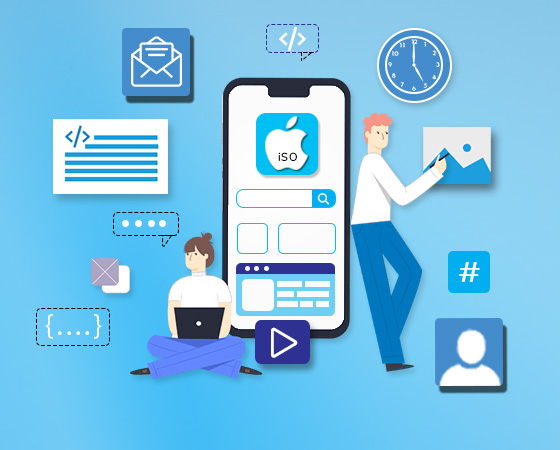 Types of iOS-based solutions we offer
We offer comprehensive and tailored iOS solutions in Mumbai and they consist of –
iOS app development services


iOS app deployment services


iOS app design services


iOS app QA services


iOS app testing services


iOS app migration services


iOS app upgrade services


iOS app support services


iOS app maintenance services


Who do we serve?
We have a strict hiring policy that allows us to hire iOS app developers in Mumbai who has at least 5 years' worth of experience under their proverbial belts. With top iOS app developers in Mumbai under our payroll, we can help –
Transport companies


E-learning institutions


Logistics agencies


Independent software vendors


Financial institutions


E-commerce companies


Tourism agencies


Tech companies


Entertainment agencies


Companies associated with the automotive sector


Digital marketing agencies


Healthcare institutions


Publishing houses and more with all their custom iOS app development projects.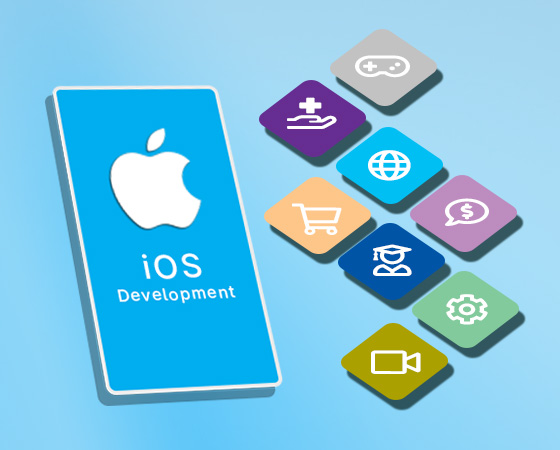 Why us?
Whether you are a CEO of an ISV or an entrepreneur who needs custom iOS solutions in Mumbai to expand your business in Mumbai, you can rest assured that the iOS developers working on your project are skilled and experienced.


We do not hand over projects to third parties. Every project is handled in-house. This means that your project details will never get leaked or fall into the hands of your rivals. We also instruct our on-demand iOS developers in Mumbai to sign NDAs so that they follow strict confidentiality.


We are one of the leading providers of iOS development services in Mumbai and we plan on holding on to our position in the market. This is the reason why we and our team of iOS developers have no problem working after-hours to complete your projects on time.


We at Save As Web are one of the leading iOS app development companies in Mumbai hence, you can rest assured that the iOS apps we develop on your behalf will be provided with quality assured maintenance and support services.



Save as Web
Save as Web
info@saveasweb.com
308,3rd Floor, Crescent Business Park, Behind Sakinaka Telephone Exchange, Samhita Industrial Estate, Andheri Kurla Road, Andheri (East)
Mumbai
,
Maharashtra
,
400072
India
9769061842
Website Development Services
This hCard created with the hCard creator.