Best Hybrid App Development Company in Mumbai.
Choose hybrid apps and make the most out of their abilities to work online as well as on offline mode. Hybrid apps are powerful, scalable and fast, especially when compared with generic apps!
Want to know more about hybrid app developers that can help put your business?
What Happens Next

Our experts will call you back and get in touch with you for all your quires. You are then free to choose how to move forward.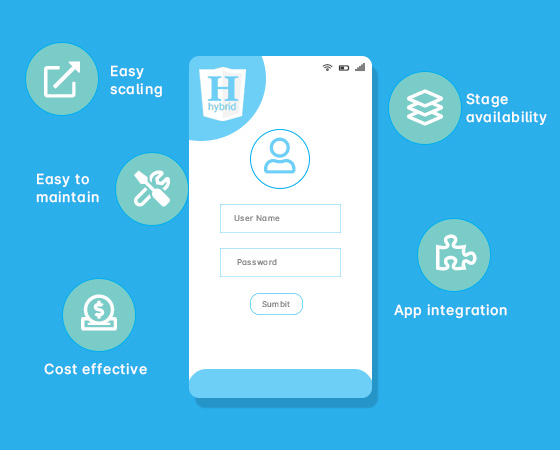 USPs of our hybrid app development solutions
We offer Hybrid app development solutions in Mumbai that come with high UX factors.


Our Hybrid app development services in Mumbai are critically acclaimed


We can offer you skilled and experienced hybrid app developers in Mumbai at scalable and affordable rates. You can incorporate them into your in-house development team for a project or let them work from under our roof as your dedicated hybrid app outsourcing solution in Mumbai.


Why choose hybrid apps?
Hybrid apps allow CEOs and entrepreneurs to keep up their business processes even when there is no internet connectivity. This ensures that a business that adopts hybrid apps will have productivity and efficiency factors higher than companies that still rely on traditional apps.


Hybrid app developers in Mumbai never fails to state that developing hybrid apps is much easier than developing traditional apps. The reason is simple – hybrid app developers in Mumbai have access to both online as well as offline resources. Furthermore, companies adopting hybrid apps will be able to offer more functions to their clients as hybrid apps can behave like a native app by accessing GPS location data, contacts or the camera sensor and at the same time, when connected to the internet, these apps can be used to access the web or view audiovisual content.


Hybrid app developers in Mumbai prefers developing hybrid apps as these are easier to scale up or down. The trick lies in the fact that the source code of hybrid apps can be reused.


Hybrid apps also offer cross-platform compatibility as hybrid apps can run on devices running iOS, Android, and other operating systems like Windows.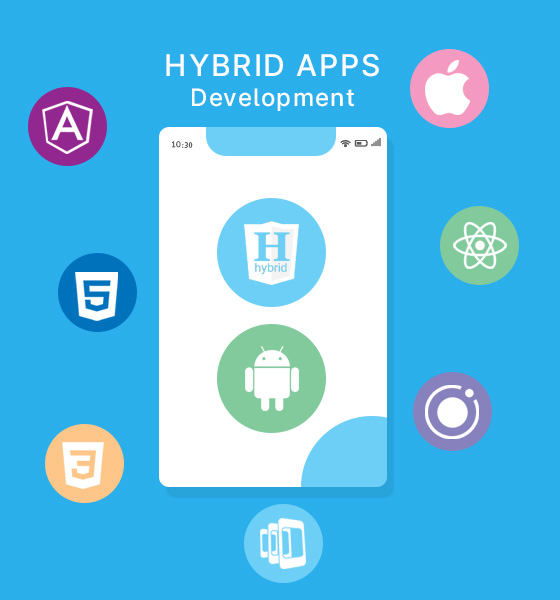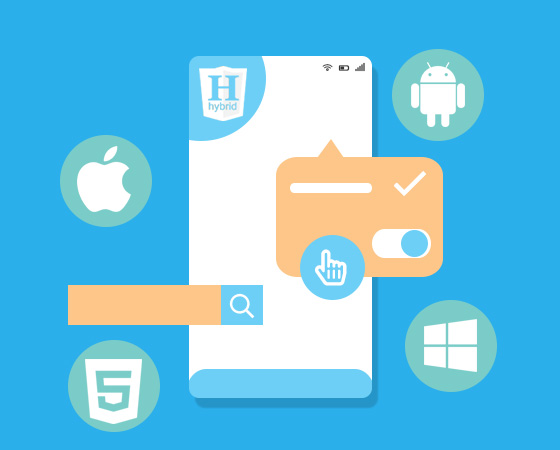 Types of hybrid app development solutions we offer
We are one of the leading Hybrid app development companies in Mumbai and we offer full-scale hybrid app development services such as –
Hybrid app consultation services


Hybrid app cross-platform compatibility services


Custom hybrid app development services


Maintenance as well as support for hybrid apps.


Who do we serve?
As one of the top hybrid app development companies in Mumbai, we have the best Hybrid app developers in Mumbai under our payroll. This allows us to develop hybrid apps for -
Small businesses


Established brands


Game development studios


Companies associated with the utility sector


Companies associated with the sports sector


Lifestyle brands


Travel agencies


Social networking companies


Educational institutions


Media and entertainment agencies


Production houses


Online shopping websites and more.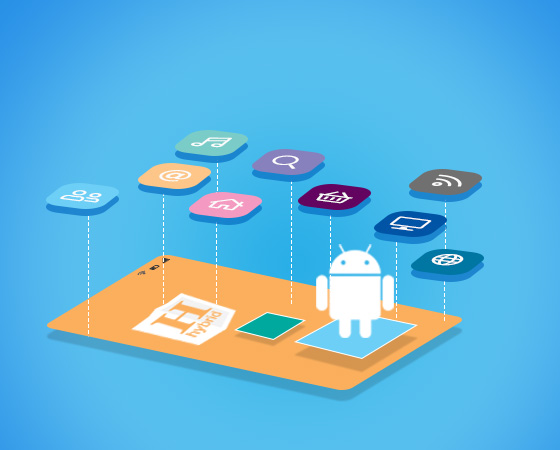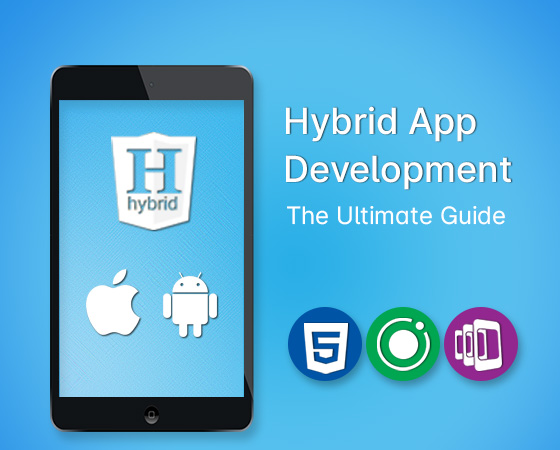 Why us?
For starters, we have a pan Mumbai client base with a strong presence in Mumbai as a leading provider of Hybrid app development solutions in Mumbai.


We hire only the top Hybrid app developers who have at least 5-year's worth of experience in the sector. This ensures quality and efficiency is maintained in all the work we do for our clients.


We will provide you with an obligation free quote as soon as you come to us with a hybrid app development project.


Our hybrid app development tariffs are scalable and reasonable.


As a leading hybrid app development company in Mumbai, we follow a strict non-disclosure policy that ensures that details about your project will not be leaked to your rivals.


We maintain transparency in our hybrid app development services that ensure you are always aware of the time elapsed on the project, the tools we are using and the progress our hybrid app developers are making in real-time.



Save as Web
Save as Web
info@saveasweb.com
308,3rd Floor, Crescent Business Park, Behind Sakinaka Telephone Exchange, Samhita Industrial Estate, Andheri Kurla Road, Andheri (East)
Mumbai
,
Maharashtra
,
400072
India
9769061842
Website Development Services
This hCard created with the hCard creator.