Flutter App Development Services in Mumbai at Your Fingertips!
Get beautifully designed and fully hybrid compiled flutter development services in Mumbai at Save as Web. Scalable flutter app development by the best flutter developers.
Are you looking for a company that can help you hire flutter developers in Mumbai?
Save as Web is one of the leading app development company in Mumbai that offer custom flutter solutions and that too at reasonable rates.
Want to know more about flutter developers mumbai that can help put your business?
What Happens Next

Our experts will call you back and get in touch with you for all your quires. You are then free to choose how to move forward.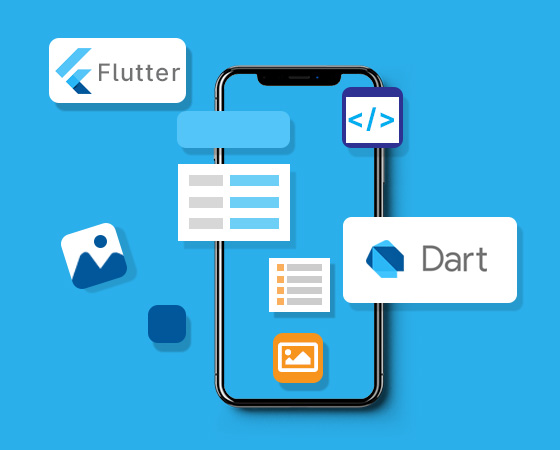 Save as Web – Powering Flutter App Development Services in Mumbai with Today's Trend
With a team of out-of-the-box flutter developers, Save as Web has been providing unrivalled flutter app development services to its clients so far. We have helped Mumbai's top enterprises, corporate firms, and diverse communities to build mobile and web applications not in months but weeks. You too can build and deliver high UI-friendly apps for your clientele when Save as Web, the best flutter development company in Mumbai is here for your rescue.
Just have a look at our USPs that make us apart in the crowd:
We hit the goals faster than others might think increase of their ROI with our custom flutter development company in Mumbai.


We employ and implement ultra-modern user interface and user experience in all our flutter development projects.


We have skilled flutter developers under our payroll. You can hire an individual or a team of flutter developers from us through a seamless process.


We take care of all norms for your app security and compliances pivoting on your project's necessities.


We have a tried and tested business policy that consists of keeping the client in the loop in a bid to keep them apprised of the progress our Flutter developers have made with the project assigned to us.


We have a state-of-the-art Flutter development studio that allows us to offer quality-assured custom Flutter solutions to our national and international clients.


We work with truly trusted and expert Flutter app developers to meet the leading edge technicalities in ensuring app users' flexibility.


Let Save as Web on board and let your app development project be successful and fast-paced under the supervision of leading flutter development services in Mumbai.
Why Count on Flutter App Development Services Now?
Flutter is a highly considerable cross-platform framework and it empowers app developers to create and present simply outstanding apps running on diverse OS like Android, IOS, and Windows. We, Save as Web, one of the finest flutter development services company in Mumbaihave assisted numerous big gun enterprises and other communities to solve glitches with the right technicalities and client-centric approach. And the reasons that compel enterprises and app development communities and/or services to hire flutter developers in Mumbai are numerous.
Save as Web likes to detail the points why should you go for flutter developmentthese days. Please have a look.
Fast Yet Simple Coding
Flutter app development boost productivity. The process can go on without restarting the whole and developers can make changes easily and quickly.
Quick to Analysis and Testing
Yes, you heard it right. Flutter makes the app testing process easier and faster. It does not require different apps for different platforms and amplifies the QA process without indulging in errors.
Flexible UI
Flutter has come up with a set of intriguing features including design-centric widgets, a faster navigation process, and advanced APIs and just to name a few. These all transform Flutter development as a go-to app development option for better UX and UI.
Ensures Comfort in Applications
Flutter, designed by Google is apt to provide some of the comforts to the developers and users that make Flutter a highly adaptable app development platform. Even, the greenhorn developers can understand Flutter so easily that they adopt it for their app development process now and then.
What are you waiting for?
Call Save as Web as the best flutter app development service company in Mumbai, and simplify your native and hybrid app development process onwards.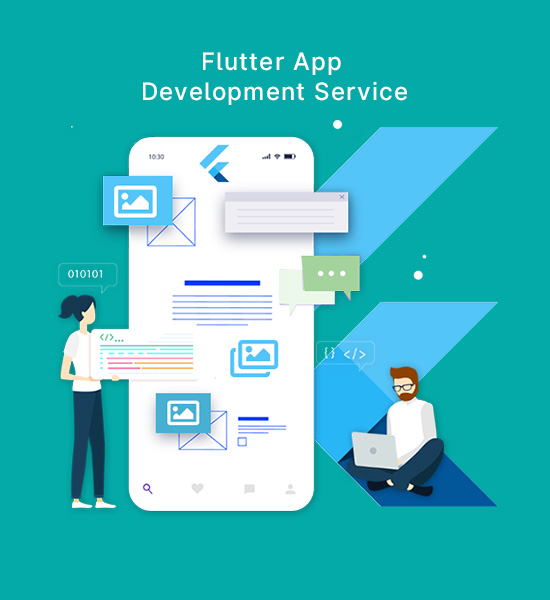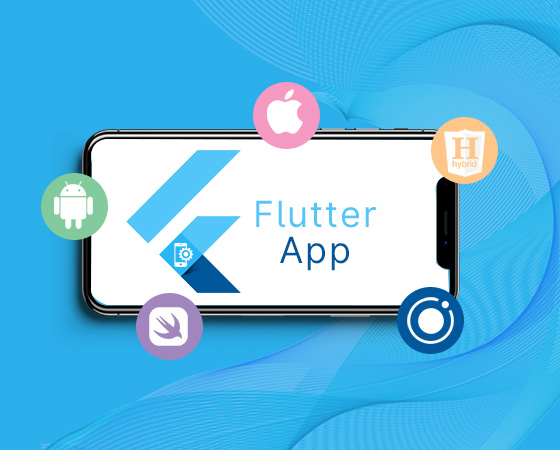 Types of Flutter-Based Solutions Offered by us
Flutter-based app development services


Flutter-based hybrid app development services


Flutter-based app testing services


Flutter-based desktop app development services


Flutter-based UI and API development services


Support and maintenance services for flutter-based apps


Flutter based native theme development services


Industries We Have Served with Client-Specific Flutter Development Services to Date
Aligned straight with the growing demand forflutter development services in Mumbai, our flutter development wings as well as team are increasing day by day. To outfit the demands and necessities of flutter developmentand its outskirts, we are fuelling our know-how, flutter app development amenities, and facilities so far. Flutter app development services in Mumbai are no more myth today but it is well-known to giant companies, enterprises, and corporate houses for better UI and UX, versatility, quicker process, easier customization features, and of course affordability.
Presenting the list of industries we have worked for till now.
Banking


Retail


Healthcare


Lifestyle


Beauty


Entertainment


Music


Games


Education


Insurance


Food and travel


News agencies


eCommerce and so on
Whether it is your start-up or a small-scale business, software development company, or enterprise; call us. Save as Web, the established flutter development company in Mumbai is one call away. Wehave dedicatedflutter developers ready to outfit your flutter app development needs on go.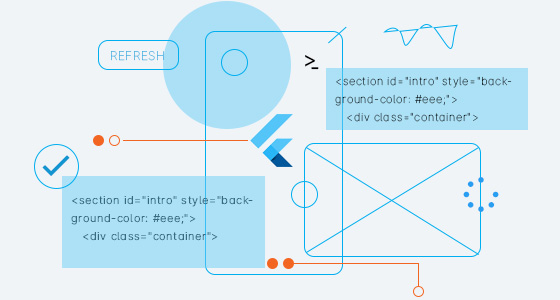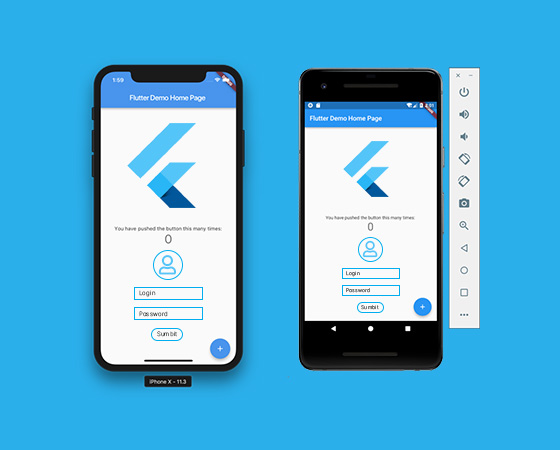 Gain Perks Hiring Save as Web as Your Flutter Development Company in Mumbai
Save as Web has been in the app development domain for years. Transparency, specialization, and niche-specific expertise are our strengths in offering quality app development services in Mumbai regardless of projects. When it is all about hiring a flutter development Services Company in Mumbai, our name comes on the top undoubtedly. Not only do we have special eyes to identify your flutter app development needs counting on your project but also we work with some of the best flutter developers in Mumbai who work only to tame success for clients. Features that stand us apart in the Flutter app development regime in Mumbai are,
Lucrative ideas with brainstorming designs


Niche-specific flutter app development that brings result


100% ensured clients' satisfaction


On-time service delivery


Affordable flutter development services adhered to quality


24 X 7 support and maintenance with after-sales services


If you have ideas to share with us, don't hesitate to discuss them.
Flutter Development Process We Follow
We believe, that every process should have a roadmap to reach the final destination. Being one of the top flutter development companies in Mumbai we adhere to the same policy to ensure result-driven flutter development services in Mumbai irrespective of project demands and timeline.
On the first go, we listen to our clients carefully and stay patient to understand their viewpoints. It shows us different rather new ways to complete our jobs than before.


Next, we analyze clients' businesses along with the markets they target to reach before starting working. It helps providethe best flutter app development services meeting every need of our clients.


Then, we concentrate on the project part and this part includes app UI and UX designing, development, testing, and scrutiny process.


Next, we send our work to our clients for proofing. After getting the green flag, we launch the app and wait for clients' reviews.


Save as Web does not stop here. We are more to go. As one of the reliable and responsible flutter development services company in Mumbai, we always provide post-delivery support to our clients. Whether the review is positive or negative; we always assist our clients in sorting issues if anything persists or occurs after app delivery or launching. Tinkle us anytime you need our assistance! We would be happy to help you.
Frequently Asked Questions
1 How long does it take to develop a Mobile App with Flutter?
As we already said, the flutter app development service is faster than conventional hybrid and native app development due to its zero code change requirement. So, you need to wait only for weeks (6 to 15 weeks) to develop a flutter mobile app with the best flutter development company in Mumbai.
2 Will I Get Support and Maintenance for Existing App Project?
Yes, you will get it. Being the leading and reliable flutter app development company in Mumbai, we offer support and maintenance for existing app projects and also for the projects we have completed so far.
3 How Do I Know That My Project is in Safe Hands?
You can rest assured that your project will be handled by expert flutter developers in Mumbai. We hire flutter developers in Mumbai who has niche expertise. We also make these developers undergo a rigorous training process in our vicinity that they offer only the best to reap your benefits.
4 I have an Idea to Share with You. I cannot implement it but want your help. Will you?
Yes, why not! Save as Web always welcomes and encourages new ideas and thoughts to incorporate into flutter app development services to bring something new and unique. Whether it is pop out in your mind or ours; we won't hesitate to implement it if it brings results.
5 What Type of App You Can Build With Flutter?
Almost any app. A reliable flutter app development company in Mumbai like Save as Web can design and build all types of apps for Android, iOS, and others using flutter, the cross-platform app development service in Mumbai.

Save as Web
Save as Web
info@saveasweb.com
308,3rd Floor, Crescent Business Park, Behind Sakinaka Telephone Exchange, Samhita Industrial Estate, Andheri Kurla Road, Andheri (East)
Mumbai
,
Maharashtra
,
400072
India
9769061842
Website Development Services
This hCard created with the hCard creator.