Best Dedicated Development Team Services in Mumbai, India.
We at Save as Web can help you achieve all your tech-related business goals with reliable dedicated development team services.
We have been helping companies across India by allotting them -
Reliable


Scalable and


Skilled dedicated development teams.


Whenever your business needs assistance to achieve its IT project development goals and that too within limited timeframes, give us a call.
We are capable of offering your dedicated development teams that consist of ingenious and innovative professionals with years of sector-based experience under their proverbial belts.
Our dedicated development team members are known among our pan-India client base for their competence, skills and impeccable communication abilities.
Furthermore, thanks to the years of experience our team members have, we can assure you that the project you will assign to our dedicated development team will help your business make profits in no time.
Want to know more about dedicated development team services in India that can help put your business?
What Happens Next

Our experts will call you back and get in touch with you for all your quires. You are then free to choose how to move forward.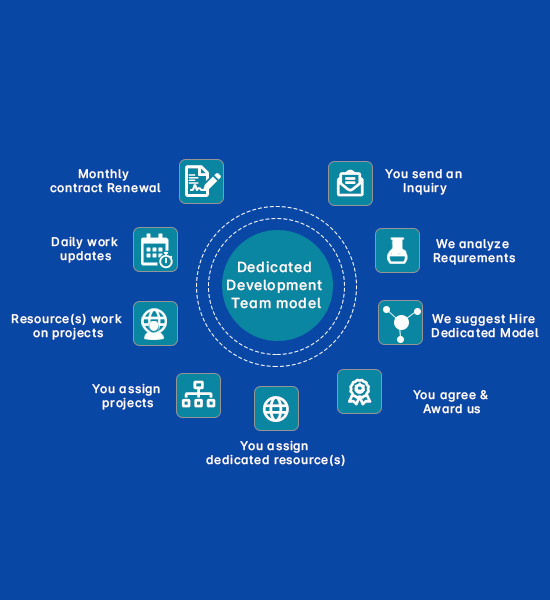 Types of dedicated development team models we offer
As one of the top providers of dedicated development team services in India, we offer our ever-expanding pan-India client base with two DDT models and they are as follows –
Dedicated development team managed by you
We will help you build and deploy a dedicated development team that you will be managing as if the team is a part of your company.
This is a DDT model that our clients find suitable when they have several pending or ongoing projects that demand additional resources to complete on time.
All you would need to do is tell us the skills you need in the DDT your project requires. We will then go ahead and identify the members in our workforce who are best suited for the project you have in your hand.
Dedicated development team managed by us
We will help you build a remote dedicated development team that will be managed by us.
The benefit of this DDT model is that you would not need to bear the brunt of managing the team.
We will assign a dedicated team leader who will manage the team on your company's behalf. The team leader will also be responsible to keep you in the loop so that you are always aware of the progress our dedicated development team has made in the project your company has assigned to us.
This DDT model is ideal for companies that are associated with the IT sector but development is not their specialty.
Who do we serve?
We meet the dedicated development team requirements of companies associated with (but not limited to) the following sectors of the Indian economy –
The IT sector


The healthcare sector


The tourism sector


The financial sector


The logistics/e-commerce


The entertainment sector and


The e-learning/education sector.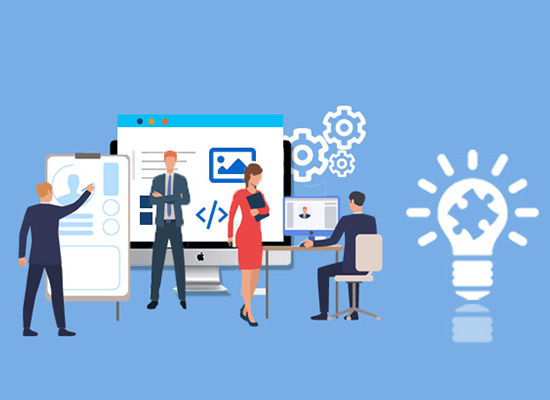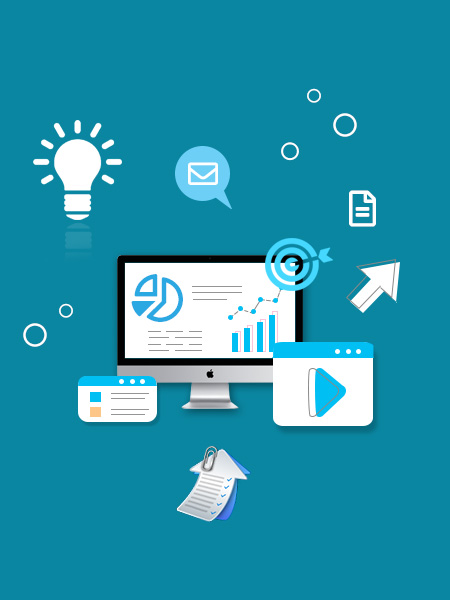 Why hire us for all your dedicated development team requirements?
How about for the following reasons?
We follow stringent recruitment parameters that allow us to hire only the best dedicated developers in India. This results in ensuring the fact that when you hire our dedicated developers in Mumbai, you can rest assured that your project will conform to international and national quality standards.


Our DDT models are scalable. Whether you want to hire one dedicated developer in Mumbai or a complete dedicated development team in India, we can accommodate your unique business requirements with ease!


We have a work culture that is second to none. As soon as a project is assigned to our dedicated development team(s), a separate space is assigned to them so that they can work in peace in a bid to ensure high-quality standards are maintained in the services rendered by our firm to our pan-India client base.


We will deliver results within a business day. All you would need to do is give us your project requirements.


Our DDT tariffs are scalable and reasonable. We can guarantee that if you want to recruit members to your in-house team, you will be spending more!


We at Save As Web make sure that we abide by our business policy to offer our clients services that conform to corporate integrity and transparency norms.


Our dedicated development team members are skilled and have at least 3 years of sector-based experience.



Save as Web
Save as Web
info@saveasweb.com
308,3rd Floor, Crescent Business Park, Behind Sakinaka Telephone Exchange, Samhita Industrial Estate, Andheri Kurla Road, Andheri (East)
Mumbai
,
Maharashtra
,
400072
India
9769061842
Website Development Services
This hCard created with the hCard creator.