Best Magento Development Company in Mumbai
Magento is a PHP-based development platform that is ideal for B2B development projects.
Our Magento developers in Mumbai are skilled and experienced. This allows us to mitigate performance related concerns that are common in Magento development projects such as –
Visibility


Loading speed


SERP ranking


Extension issues as well as


Challenges pertaining to upgrading existing projects to the Magento platform.


Want to know more about Magento developers mumbai that can help put your business?
What Happens Next

Our experts will call you back and get in touch with you for all your quires. You are then free to choose how to move forward.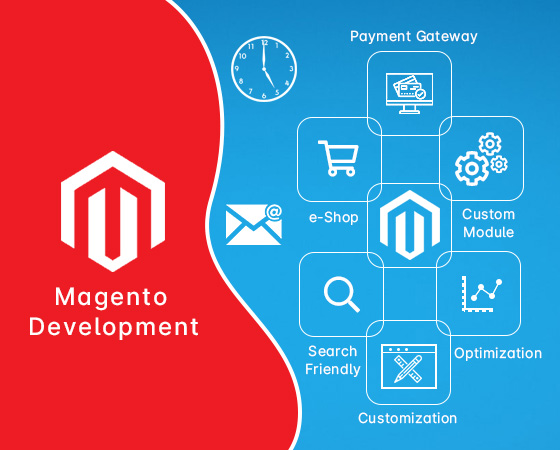 USPs of our Magento-based development solutions
We have a pan-India presence as a Magento development company.


Businesses from all corners of Mumbai choose to hire our Magento developers in Mumbai as they have years of experience.


Our custom Magento solutions in Mumbai are ideal for all B2B projects.


We help our pan-India clientele regarding their Magento development projects in Mumbai with our tried and tested project handling process.


We have an in-house team of dedicated Magento developers in Mumbai who can work as an extended team of developers for our clients.


We can also help our clients to hire Magento developers in Mumbai on a project as well as on an hourly basis.


Why choose Magento for your business website or e-store?
Magento is seamless to manage
Business managers prefer Magento for their e-stores or official websites as Magento allows multiple e-store/official website management from a single admin panel. This ensures that company executives are saving a lot of time and effort in the process. Furthermore, Magento also offers multi-language support as well as logistics management features like order and shipping management!
It is an open-source development platform
Being an open-source platform, Magento offers skilled Magento developers in Mumbai the options to add features, create plug-ins or modify the source code in a bid to make the project on par with the unique requirements of your business.
It is known for its high scalability factor
Skilled Magento developers in Mumbai associated with services providers like us at Save As Web can scale up or scale down the capabilities of Magento in a bid to make it suitable for the requirements of your business's size, age, sales and online traffic.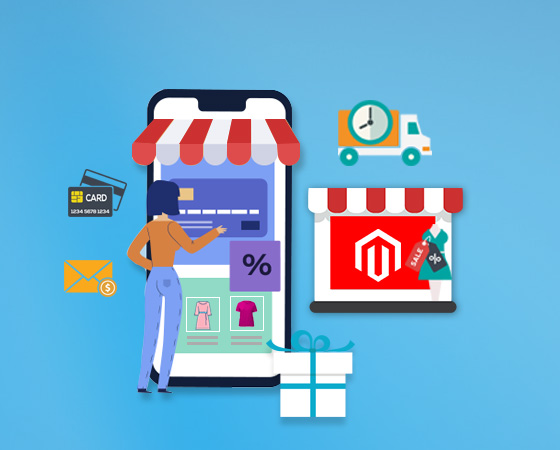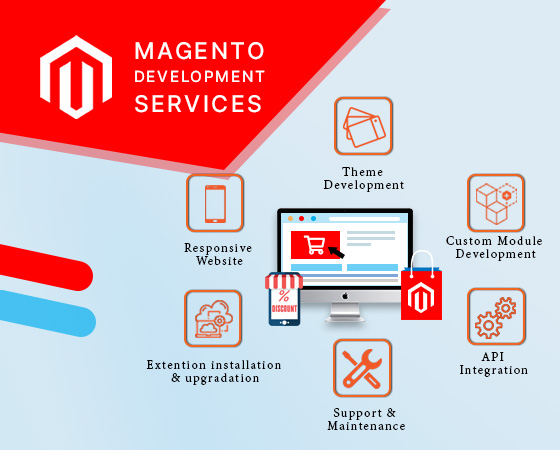 Types of Magento-based solutions we offer
We are one of the leading Magento development companies in Mumbai and our Magento-based solutions are as follows -
Magento-based enterprise development services


Magento-based cloud services


Magento Extension(s) development services


Magento B2B development services


Magento migration services


Magento consulting services and


Magento-based custom solutions


Who do we serve?
We work with you as your dedicated Magento development company in Mumbai and assign the best Magento developers in Mumbai for your project. We are capable of providing custom Magento solutions in Mumbai to –
Companies associated with the automotive sector


Tech companies


Healthcare institutions


Financial institutions


E-commerce companies


Entertainment agencies


Independent software vendors


Publishing houses


Transport companies


E-learning institutions


Logistics agencies


Digital marketing agencies


Tourism agencies and more.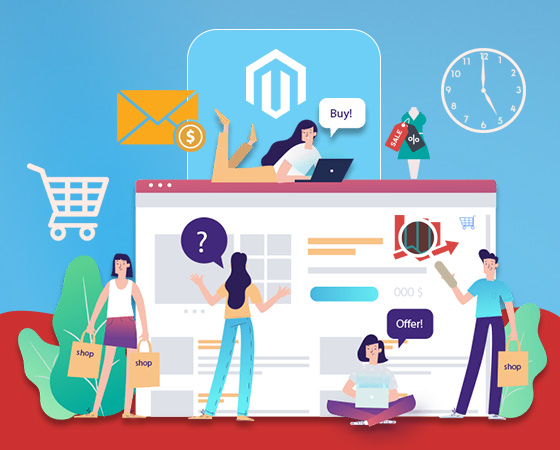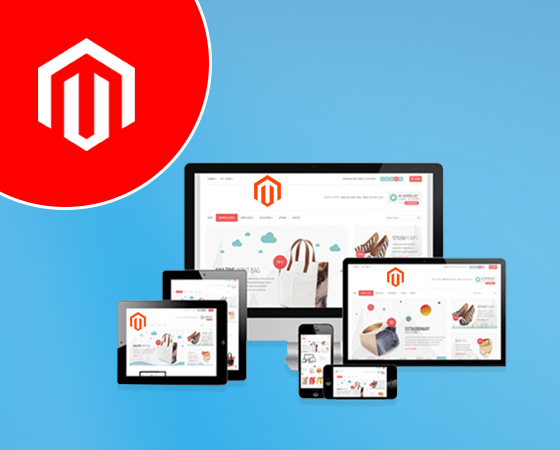 Why us?
In case you are looking for qualified Magneto developers in Mumbai who can deliver quality assured results, on time and within your budget then contact us now.
As one of the leading Magento development service providers in Mumbai, we tread the extra mile in order to ensure that the Magento solutions we offer are on par with the unique business needs of our clients. We are capable of offering custom Magento-based solutions using all the latest iterations of Magento.
Our Magento enterprise development services in Mumbai are available at reasonable rates. We offer detailed no-obligation quotes to all our clients as soon as they share the details about their project. We follow strict non-disclosure protocols in our company that allows us to keep project details under wraps so that your rivals don't get access to the same.
You will always be in the loop with the Magento developers in Mumbai working on your project so that you are apprised of the progress made in the project assigned to us.

Save as Web
Save as Web
info@saveasweb.com
308,3rd Floor, Crescent Business Park, Behind Sakinaka Telephone Exchange, Samhita Industrial Estate, Andheri Kurla Road, Andheri (East)
Mumbai
,
Maharashtra
,
400072
India
9769061842
Website Development Services
This hCard created with the hCard creator.